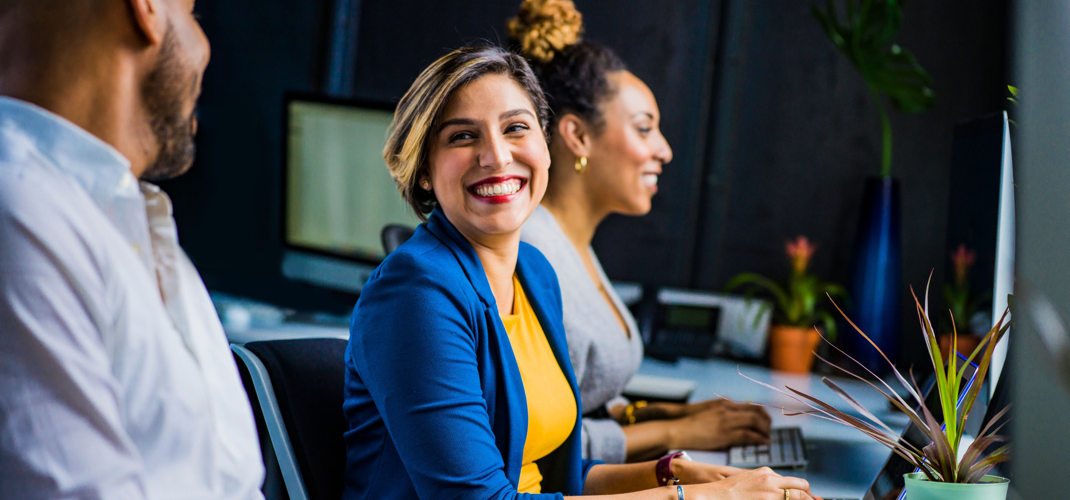 Full flexibility.
Individualized.
OMC Neurofeedback Certification
Curious?
Unsure?
Good to know!
We are happy to answer your questions at +49 7731 96 96 9-0 or send us an e-mail to zertifizierung@eeginfo.ch. We would also be pleased to send you our training program. You can find further details in our FAQs.
You are not sure if certification is the right thing for you? We would be happy to put you in touch with one of our lecturers who have passed through the certification process - they can tell you about their experiences on an individual basis or you can talk to them directly during a course.
You can also start with a basic course and work with neurofeedback. If you are later interested in the Neurofeedback certification, we will recognize the completed courses or supervisions up to one year retroactively.
OMC Neurofeedback Certification at a glance
Participation in 8 supervision sessions (group or individual supervision)
Private study (50h)
3 case presentations
Clinical experience of 400 Neurofeedback sessions
1st year of certification
Neurofeedback
basic course
(40 units of 45 minutes each)
Documented self-awareness of
at least 20 sessions of waking training
and 10 sessions Alpha-Theta / synchrony training
2nd year of certification
Advanced Symposium
(24 units of 45 minutes each)
Alpha-Theta / Synchrony Courses
and an indication-specific
course or user workshop
Final examination
Written examination
(can be done from home)

Practical final examination
You have questions? In our FAQ you will find answers!
What requirements are necessary to register for certification?
In principle, anyone who has the prerequisites for our courses, especially those with a therapeutic or healing background, can also pass the certification. If you would like to work therapeutically with neurofeedback, you will of course need a licence as a doctor or psychologist, a licence as an occupational therapist, alternative practitioner or similar. Please check with your local authorities whether and in which framework you are allowed to use neurofeedback in your practice.
What does the certification cost?
There are no fees for registration for certification. Only when you actually register for the final examination do we charge an examination fee of 249.00 euros. This way you have no risk if you cancel the certification. The courses and supervision required for certification must be booked at the normal conditions. You may also have to take into account the purchase of specialist literature.
Do I have to complete all indication-specific courses?
No, you can choose from one of the indication-specific courses, i.e. currently on ADHD, autism, depression & burnout, peak performance, PTSD, pain or our user workshop.
Are there education points for the courses?
Yes, for the majority of our courses - at least in Germany - further training points are available through the Chamber of Psychotherapists and for occupational therapists. You are welcome to contact us about this in advance.
In which setting does the self-awareness take place?
Self-awareness is an important part of the training. The more training effects you experience on yourself, the more effectively you can work with your clients. Your own neurofeedback training can take place in peer groups with colleagues or at your practice or home. It is important that these sessions are well documented and that this documentation is presented as part of the certification program.
How does the private study work?
For self-study, an up-to-date literature list with recommended literature on neuroscience, biofeedback and neurofeedback is provided. The corresponding literature or media will be worked through at home. The given hours are minimum values, we definitely recommend a more extensive occupation with neuroscientific topics.
Are the courses of all organisers recognised for certification?
Yes, all courses and supervision offered on this website can be credited. All courses are subject to our quality assurance and the lecturers approved for supervision have the appropriate qualifications and practical experience. Courses offered by EEG Info USA are also recognized, as are those of our European training partners.
How does the supervision work?
Supervision takes place as group or individual supervision and is usually carried out by telephone or video conference. It is organised, carried out and invoiced by our experienced lecturers. You will have the opportunity to discuss your own cases and receive both clinical and technical support. This means that you will not have to pay for travel and downtime due to long journeys. You can participate comfortably from anywhere, all you need is an Internet connection and a telephone.
How long does the certification take?
According to the plan, the final examination should take place 2 years after registration. The duration depends on individual time resources and can be completed in less time. However, the workload is already demanding and we recommend that you also allow sufficient time for self-awareness, work with the patient and self-study. Should there be any delays, you can of course informally request an extension of the deadline. This is possible up to one year. Please also note: You enjoy great flexibility and, except for the courses, very little attendance time is required. However, the responsibility for course planning lies with you. It is therefore advisable to plan the training roughly from the beginning.
How exactly does the final examination take place?
The final examination consists of a written and a practical part. You can work on the written part at home and then send it in with the rest of your papers and documentation. The practical part takes place at the end of a course. You do not have to travel separately for this.
How can I register?
Please send us an e-mail to zertifizierung@eeginfo.ch. We will contact you immediately and you will receive all further information about the program.
Note: What the certificate is not!
Terms such as "certification", "certified neurofeedback therapist", "neurofeedback trainer", "neurofeedback diploma" or the like all too quickly give the impression that this is an official training or professional title. Such terms are also often misused to sell neurofeedback trainings as particularly serious.
The fact is: In Germany, Switzerland, the USA and all other countries where neurofeedback according to Othmer is taught, there are neither training guidelines nor "officially recognized neurofeedback therapists" or similar.
There are individual associations, groups or companies that have developed training guidelines, publish them or offer certifications - as we do. But: none of these offers enjoys recognition by an official body such as the GBA, health insurance companies, professional associations or regulatory authorities. Neither in German-speaking countries nor internationally. Rather, behind every training or similar course offered, no matter how official or through associations, there is a company and a specific procedure.
This transparency towards you is very important to us and these efforts in the market to systematize neurofeedback training and to ensure quality assurance are also in order. But from our point of view it is only as long as it is not baited with misinformation.
Because terms such as "neurofeedback therapist" are not protected and therefore cannot be assigned officially or with any effect by an institution, association or company. Occupational therapists, for example, can always call themselves that when they work with neurofeedback, because they are therapists with a healing license. Nor does any neurofeedback training programme lead to a licence to practice.
Against this background, we do not award a "neurofeedback title" or similar after our courses or certification - simply because it is misleading.
Our certification aims to ensure that you can work with neurofeedback more safely, better and more clinically and economically successful. No more, but also no less.
By passing the certification you will gain expertise in modern, sustainable neurofeedback, which will benefit you personally as well as your patients. Many of our graduates now work only with neurofeedback. Our plannable program, consisting of attendance in courses, self-study, supervision and proof of case studies, is demanding but flexible and without risk.